CarTrain "Air Conditioning and Electric Drive Trainer for High Voltage Vehicles"
The "high-voltage and air conditioning training system" from the well known CarTrain range guides students even further into the features of high-voltage systems in vehicles. The system teaches specific diagnostic skills as well as the necessary theoretical and practical knowledge needed for a proper diagnosis or customer-oriented servicing of vehicles. In order to accomplish this objective, the training system focuses on the topics of high-voltage drive systems, intrinsic safety systems and high-voltage air conditioning equipment. The specific benefits imbued by the system are based on the fact that it possesses an authentic and operational high-voltage air-conditioning system of its own. This allows for observation of the individual components and execution of servicing work such as that commonly carried out at vehicle repair workshops. In addition, the training system is conceived in such a way that it is not possible for it to cause injury at any time.
List of Articles
CarTrain "High Voltage and Air Conditioning Training System"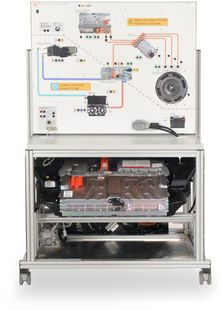 The training system for high-voltage and air-conditioning systems from the well established CarTrain range leads trainees further into the specific features of high-voltage electrical systems in vehicles. The system teaches specific diagnostic skills along with theoretical and practical know-how needed for appropriate diagnosis and customer-oriented service in and around electric vehicles. In order to achieve this objective, the training system focuses on the subject of high-voltage drives, systems for intrinsic safety and high-voltage air-conditioning systems.Trainees get the chance to make measurements directly on the traction motor without any contact, which is a huge benefit to safety. It is also possible to acquire an understanding of the pilot line or insulation monitor by carrying out measurements on them. Where the system really adds value is based on the fact that it includes an authentic, operational high-voltage air-conditioning system. This makes it possible to see the individual components of the system and to carry out the kind of servicing on them commonly done in modern repair shops. Trainees can record communication between system components on both the CAN bus and the LIN bus. Moreover, the training system is designed in such a way that the risk of hazards can be eliminated at all times.
Includes
Non-brand-specific training system
Combined apparatus for the topics of hybrid drives and high-voltage air conditioning systems in motor vehicles, set up on its own mobile experiment trolley
Fully operational high-voltage air conditioning system made with original vehicle components
Fully operational power electronics for controlling built-in working drive motor
Interactive training course on DVD with LabSoft browser, course software and additional virtual instruments, instructions and test questions. All test questions can be evaluated by means of a software module.
The following original vehicle components are built into the system:
High-voltage battery compartment with built-in power supply for high-voltage air-conditioning compressor
High-voltage air-conditioning compressor
Service maintenance plug
Pilot contact
Coaxial air-conditioning cable (of suitable length)
High-pressure air-conditioning pipe (of suitable length) with service connection
Low-pressure air-conditioning pipe (of suitable length) with service connection
Condenser with drier
Fan for condenser
Control unit for condenser fan
Evaporator
Air piping
Evaporator fan
Expansion valve
The system also includes the following components:
Control electronics for controlling electrical components via USB computer connection
Temperature sensor for air inlet temperature
Temperature sensor for air outlet temperature
Temperature sensor for condenser temperature
Condensation collecting tray
The following measurements and checks can be made via 4-mm safety sockets:
Measurement of pilot line
Screening tests
Checking of insulation resistance
Measurement of the functioning of an insulation monitor
Measurement of voltage on the driving motor
Measurement on DC link circuit of inverter
Measurement of bodywork ground
Measurement of CAN signals for controlling high-voltage air-conditioning compressor
Measurement of LIN signals for fan control
Measurement of PWM signal for controlling condenser fan
Measurement of 12-V on-board network voltage
Measurement of voltage from air inlet temperature sensor for high-voltage battery cooling
Measurement of voltage from air outlet temperature sensor for high-voltage battery cooling
Measurement of voltage from condenser temperature sensor
The system features built-in measurement and display instrumentation and allows the following measurements to be evaluated graphically:
Measurement of time traces for output current and voltage and graphic display in a timing diagram with 16 selectable channels
Measurement, calculation and graphic display of time traces of RMS values, mean values and AC components of current and voltage
Measurement, calculation and graphic display of current and voltage spectra
Voltmeter, 0 – 400 V=/~
Measurement of currents up to 10 amps
The training system features the following power supplies:
3-phase converter for selecting type of modulations for output voltage via the power electronics and for controlling the drive motor
Analog function generator for sine waves, triangular waves, square waves, logic levels, positive DC voltage and negative DC voltage
Internal pulse generator
The training system features the following function modules:
Fully operational, authentic motor emulating original components, designed for safety to prevent any contact
Built-in insulation monitor as used in the car industry with light to indicate insulation faults
Driving mode switch for switching between various driving situations
Pilot line with 5 externally accessible safety points
Fault circuitry with 13 faults which can be switched on or off as needed
Designed to convey the following training contents:
Implementing safety regulations for electrical systems
Implementing safety regulations for air-conditioning systems
Understanding customers' problems
Developing a test routine
Diagnosing malfunctions in the high-voltage and air conditioning systems with the help of manufacturers' documentation and diagnostic equipment
Working with circuit diagrams
Understanding interactions in the system on the basis of circuit diagrams and function plans
Recognising how a fault affects the system as a whole and establishing means of rectification
Evaluating measurements
Isolating intrinsically safe high-voltage systems
Maintaining air-conditioning systems
Regulations and fundaments for high-voltage systems
Regulations and fundaments for air-conditioning systems
Isolating high-voltage systems
Safety regulations for electrical equipment
Safety regulations for air-conditioning systems
Environmental protection
Servicing work

Checking test instruments
Service information
Carrying out servicing of a high-voltage system
Carrying out servicing of an air-conditioning system
Deactivating and reactivating high-voltage systems
Deactivating and reactivating air-conditioning systems
Carrying out repairs on a high-voltage system
Carrying out repairs on an air-conditioning system

Diagnostic work

Carrying out diagnostic work and troubleshooting on a high-voltage system
Carrying out diagnostic work and troubleshooting on an air-conditioning system

Design and function of components in a high-voltage system

Three-phase motor
Inverter/power electronics
High-voltage battery

Design and function of components in a high-voltage air-conditioning system

Air-conditioning compressor
Condenser
Evaporator
Expansion valve
Piping

Investigation of components by measurement
Operating voltage and current:
Input voltage:
Output voltages:

DC-link voltage 300 V DC
Drive motor voltage 0-350 V AC
On-board network voltage 12.5-13.8 V DC
Please note, for countries with 230V power supply or above, a single phase power point is sufficient. For countries with 110V to 208V power supply, a three phase connection is required!
Control of inverter:
Clock frequency for inverter selectable between 1, 4 and 8 kHz
Dimensions:
Length 1075 mm, width 700 mm, height 1650 mm
Weight:
Additionally Required
Personal Protective Equipment (PPE) for Diagnostic Work on High-Voltage Vehicles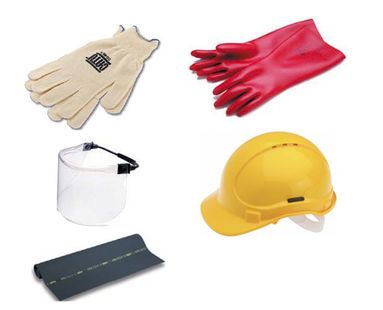 This set provides you with the optimum safety equipment for any type of work on hybrid or electric vehicles. The fact that all these products have been developed and manufactured in Germany means that they meet the highest safety standards and comply with all essential German standards.
The set comprises the following items:
1000 V electricians' safety helmet, "yellow" (DIN EN 397)
1000 V face protection screen (DIN EN 166)
1000 V electrical safety gloves, class 0
Fabric liner gloves
1000 V insulating mat, 1000 x 1000 x 4 mm
1000 V Electricians' safety helmet, "yellow" (DIN EN 397)
Light and modern protective helmet conforming to DIN EN 397, made of HDPE (high-density polyethylene) with air holes, electrically insulating for up to 440 V AC or 1000 V in conjunction with a face screen, extension to protect the neck, with hygienic terry sweat band, rain channel and slits in the side for attaching ear and face protection, ratchet head strap, 8-hole interior strap adjustment, for hat sizes 50-66 cm, 310 g. Supplied in signal yellow.
1000 V Face protection screen (DIN EN 166)
Compliant with DIN EN 166 for combination with Electricians' safety helmet, full protection against flame arcs, short-circuit arc flashovers, liquid splashes and other damage for the whole face including ears, colourless, transparent, lifting protective screen.
1000 V electrical safety gloves, class 0
Compliant with DIN EN 60903, with test stamp for work in voltage ranges up to 1000 V, made of natural latex, anatomically shaped, optimum flexibility.
Fabric liner gloves
Glove liners for absorbing skin moisture and for better ventilation when wearing electrical safety gloves, made of 100% cotton, unbleached and not dyed, elasticated, especially good for protecting sensitive skin.
1000 V insulating mat, 1000 x 1000 x 4 mm
Protective mats for electrical switching rooms, tested in accordance with DIN EN 61111, resistant against weather, ozone, light, acid, oil and fire (UL 94 V-0). Mats 3 mm thick possess a dielectric strength compliant with voltage protection class 0 (1000 V), made of grey polymer (Shore A hardness 65° approx.), rupture strength > 10 N/mm , elongation at breaking point > 600%, high-quality rough surface (ribbed) to prevent slipping, abrasive wear < 300 mm, temperature-resistant from –30 °C to +70 °C. Mats are free of nitrosamines and polycyclic aromatic hydrocarbons in compliance with EU 1272/2013.
CarTrain Measurement Cable Set (4mm, safety measuring leads) for CO3221-6P)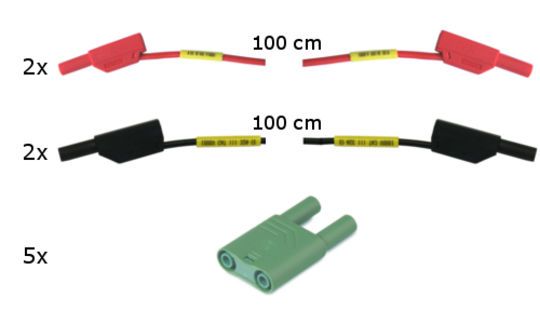 This set consists out of:
5 x safety connection plugs, black 19/4 green
2 x safety measurement leads, red 100 cm
2 x safety measurement leads, black 100 cm
Insulation and Electrical Resistance Meter (Automotive)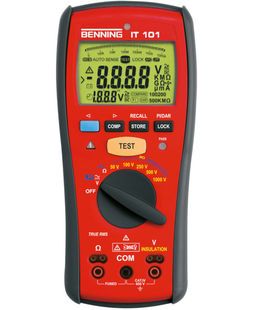 This meter for testing insulation and measuring resistance allows for standard-conformant testing of electrical systems, such as testing of insulation resistance for high-voltage systems in hybrid or electric vehicles. The meter has the following attributes to make it the best instrument for use with high voltages such as those present in the aforementioned vehicles. Safe and comfortable measurement of insulation resistance is made possible in particular by the switchable measuring probes.
Technical features
Measurement of insulation resistance with test voltages of 50 V, 100 V, 250 V, 500 V and 1000 V (VDE 0413-2)
Determination of polarisation index (PI) and dielectric absorption ratio (DAR)
Selectable limits for ISO measurements, green LED for successful tests, red LED for test/external voltages
Resistance measurement using 200 mA test current for testing protective earth connections (VDE 0413-4) complete with zero calibration for measurement leads.
Switchable test probes for initiation of test procedures
Internal memory for 100 measurement values per measurement function
True RMS voltage measurement with low-pass filter
Includes pouch, switchable test probes
Additionally Recommended
Standard Group Lock Box for Lockout/Tagout (with 1 Padlock)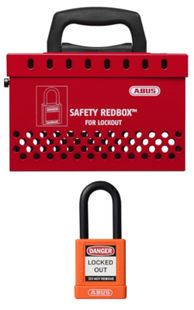 This lockable secure box gives you the option to keep keys and other items essential to security safe from unauthorised access. By using multiple padlocks (not included), it is even possible to arrange for multiple person protection. The box itself conforms to the highest standards of quality and can easily be moved thanks to its lightweight construction.
This box is ideal for preventing access to hybrid and electric vehicles in which the high-voltage system has been deactivated. Storing the key and the service/maintenance plug in here means that it is impossible for anyone to reactivate the HV system without authorisation.
Air Conditioning Maintenance Equipment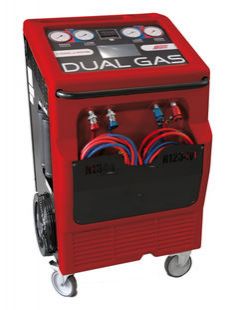 Fully automatic air conditioning maintenance and servicing equipment for systems using 134a and HFO1234yf refrigerants. Easily understandable instructions shown on display. Automatic recycling procedure. Pumping, evacuation, cleaning and filling can all be carried out manually. Complies with SAE J-2788 for a high degree of refrigerant recovery and purity. Airtight, enclosed and refillable oil and contrast dye containers, comfort database, 2 x 12 kg refrigerant tank, automatic shut-off valve.
Key features
Usable with R134a and HFO 1234yf systems
Having two separate circuits inside the equipment prevents the two refrigerants becoming mutually contaminated
Rapid swap-over from one refrigerant to the other
Economic benefits thanks to using one system for two different refrigerants
Compact design thanks to 2-in-1 AIRCO station
Separate tubes and coupling for the two refrigerants
Four separate circuits for refrigerant oil and contrast dye
Fully automatic feeding of refrigerant, refrigerant oil and contrast dye, automatic venting of air
Built-in printer
Large 7" touch-screen display with touch-screen icon control for ease of operation
Separate class 1 pressure gauges for both refrigerants
Automatic shut-off valves in high-pressure and low-pressure circuits to allow greater ease of use
Leak testing in vacuum phase
2 x 12 litre heated refrigerant tanks
Two separate compressors
Heated oil separator
Complies with SAE2788 (automatic venting of air, minimum 95% recovery of refrigerant, minimum accuracy +/-15 g)
5 g scales for refrigerant oil
Selectable measurement units (g/kg or oz/lb)
Comfort database allowing manual entry of new models
Hermetically sealed, refillable containers for oil and contrast dye
Special software routine for changing oil or contrast dye
Equipped for use with refrigerant ID equipment (one refrigerant only)
Easy to change filters
Hybrid function (flushing of equipment and services tubing when using in vehicles with AIRCO electrical high-voltage compressors)
Leakage testing function using nitrogen or forming gas (nitrogen/hydrogen mix)
Design aimed at workshop use with tool shelf and storage for service tubing
Firmware updates via PC/USB port
Alarm functions for the following situations: excess pressure in system, tank full/empty, service interval, venting of air, insufficient refrigerant
Password-protected refrigerant management
Functions for hybrid vehicles
Many new AIRCO systems, especially in hybrid or electric vehicles, are equipped with a high-voltage compressor. Such a compressor works with a special kind of oil which does not conduct electricity. Use of ordinary oil can be hazardous for mechanics servicing the vehicle and can cause damage to the system. For this reason, the equipment and service tubing in systems with high-voltage compressors need to be flushed out internally before the system is filled with refrigerant oil and refrigerant itself. This flushing ensures that no ordinary, non-insulating oil is present in the system or can enter the system during filling and thus pose a risk to the safety of the system. The patented KoolKare system makes automatic internal flushing possible with the help of two additional service couplings from the KoolKare equipment to the nozzles for the service tubing.
AVL Ditest HV Safety 2000

When carrying out measurements on vehicles using high-voltage systems, special requirements are set with regard to safety for measurement and testing. This is why we provide a high-voltage measuring system "HV Safety 2000" with a USB interface. It has been specifically developed for automotive requirements. It allows for high-voltage safety requirements to be maintained in repair workshops and for measurement procedures to be documented.
The following functions are included:
Diagnostic and measurement procedures with built-in guidance
Initialisation and self-testing
Measurement confirming absence of power with thorough documentation
Measurement of insulation resistance as per SAE J1766
Voltmeter for up to 1000 V
Equipotential bonding conforms to UNECE R100
Measurement of resistance
Diode testing
Measurement of capacitance
Calibrated for reproducible accuracy
Power provided via USB port
Additionally required:
PC with up-to-date Windows operating system and two available USB-2 ports
Warning: The equipment is authorised exclusively for measurements on vehicles in conjunction with selected training systems, such as CarTrain CO3221-6K and CO3221-6D. Measurements on circuits connected directly to the mains are not permitted.
Accessories
All-in-one PC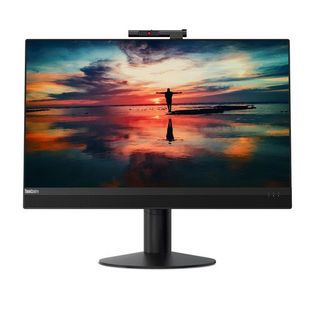 This PC represents a modern all-in-one computer which perfectly supplements the multimedia side of the training system. The advantage of such an all-in-one PC is its high degree of flexibility combined with outstanding performance. The PC has all the features of a modern desktop computer but also combines them with all the necessary peripherals (display and controls) in a single case. Additional cables (mouse, keyboard and screen) are not needed, meaning that the place where you work is neater looking and tidier. In addition the computer is pre-installed with the latest version of the Windows operating system. The all-in-one PC can be connected directly to your training system by means of a monitor holder, which is most practical.
Monitor Holder for Flat Screen Monitor of Weight up to 15kg / 33lbs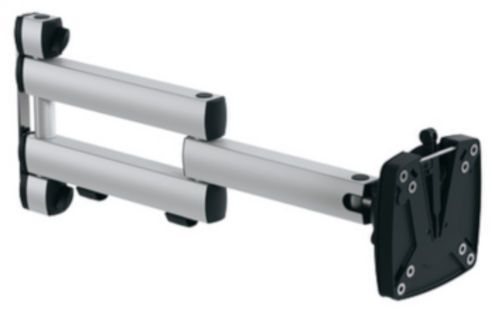 Pivoting monitor holder for attachment to aluminium profiles of furniture in the SybaPro range. Allows a monitor to be placed in the optimum position so that work and experiments are less tiring.
Pivoting arm with two-part joint
Quick-lock for adjustment to any height on extruded aluminium profile
VESA fastening 7.5 x 7.5cm
Includes VESA 75 (7.5x7.5) - VESA 100 (10x10) adapter
2 Cable clips
Adequate carrying capacity 15 kg / 33 lbs
TFT monitor can be turned parallel to the table edge
Separation can be adjusted to anywhere between 105 and 480 mm
Additionally included:
Cable management set for installing cables along the profiles of the aluminium lab system furniture in the SybaPro range, consisting of:
3 Cross cable blocks for front and rear grooves of aluminium profile
3 Cross cable blocks for side grooves of aluminium profile
12 Cable ties
4 Aluminium cover profiles for covering and enabling wires to be run along the grooves of an aluminium profile
Protection Cover for CarTrain/InsTrain Experiment Trolleys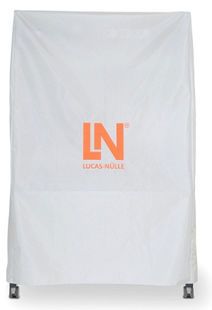 Dust cover for CarTrain/InsTrain experiment trolleys
For protecting equipment from dust and damp
For keeping equipment out of sight
Colour: matt dark grey with printed LN logo in orange)
Material: nylon fabric with polyurethane coating
High resistant to tearing, impregnated to be washable and waterproof