新產品!PCAN-MiniDiag FD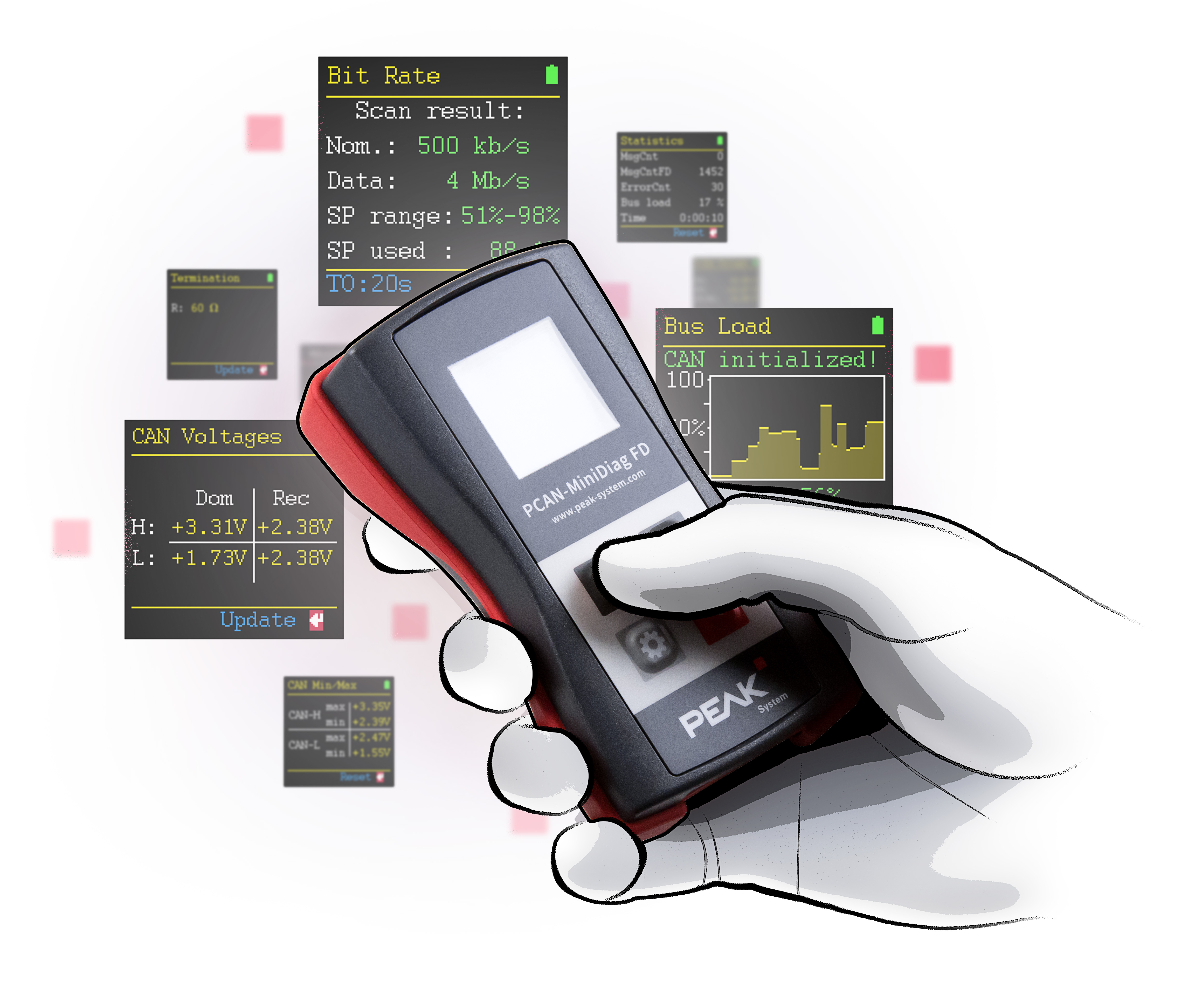 The new product,
PCAN-MiniDiag FD
, is the handheld device for the basic diagnosis and fast checking of CAN and CAN FD buses.
The battery-powered device has functions which show, for example, the termination, bus load, message and error counters as well as the levels at the CAN connection. In particular, for the first time, users can access any CAN network in a matter of seconds with the innovative transmission rate detection. More precisely, bit timing measurements are used to determine the nominal bit rate for CAN and the data bit rate for CAN FD.
The
PCAN-MiniDiag FD
can easily be operated with one hand due to its compact size and fits into any conventional trouser or jacket pocket.
The device is suitable for service technicians and developers who want to quickly access unknown CAN networks in vehicles, machines, or industrial facilities and perform simple diagnostics. The PCAN-MiniDiag FD has a D-Sub connector, an OLED display, a membrane keyboard with four keys, and a housing with increased IP42 ingress protection.